---
---
With decades of friendships rooted from HKUST, members of HKUST Alumni Dragon Boat Club orchestrated "Fight for Better 2022" – a hot guy calendar to conclude the unusual 2021 and to welcome 2022.
In celebration of HKUST's 30th Anniversary, they would like to take the opportunity to give back to the University and donate all the funds collected from the sales of this calendar to HKUST Alumni Endowment Fund (AEF) to support students in need.
This is a sweat and tears project!! Some members have trained themselves to look fit for their appearances! "We have countless waves of laughter during our trainings, competitions, camping. With many of our members leaving HK, we just wanted to do something fun together and give back to our beloved Alma Mater," one member said.
To Support, simply donate HK$200*or more and you will receive one calendar. The calendar will be sent to you by mail to your mailing address in the form. On the online donation form, please state "Calendar" at
"Other" under "I would like to designate my gift to" (See below):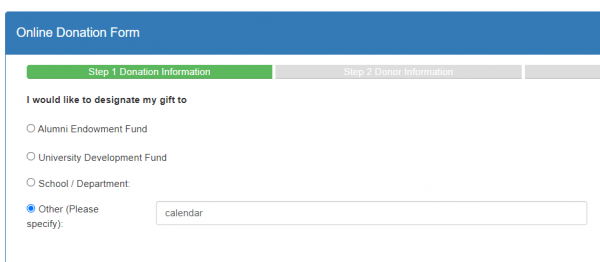 * Official receipt will be available for tax reduction purpose.